Patron Content Manager functions out of the box. Just make sure you followed installation steps listed here closely.
Simply visit the "Patron Content" admin page which has been added to your WP admin menu to access your patron content: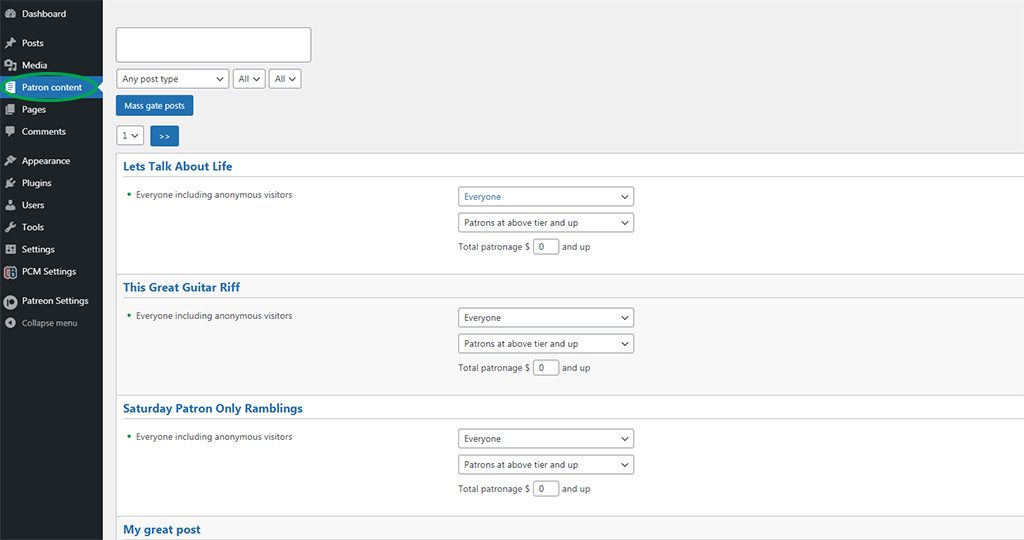 Using the keyword box and content filters, you can easily access any content of any type from any date: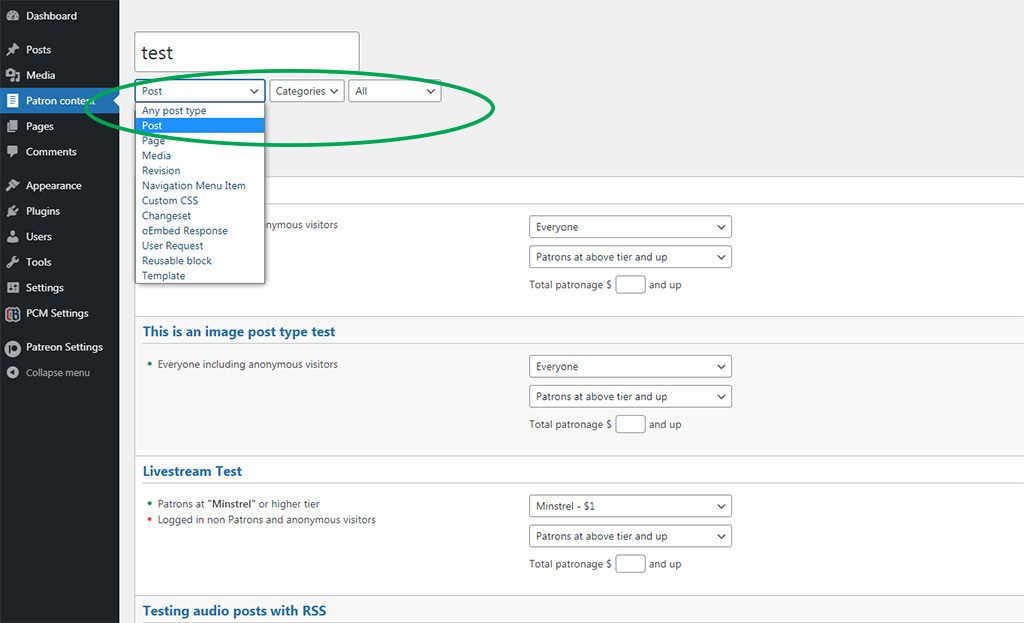 Notice that the info box at the left of each post listing will show you who will be able to access your content and who won't, based on how you locked the post.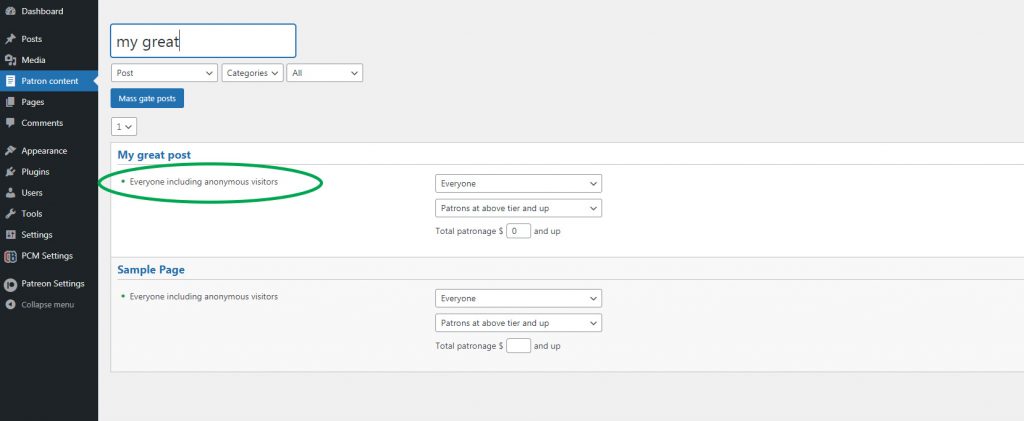 You can use the gating options in the post listing to change how you gate that content, live: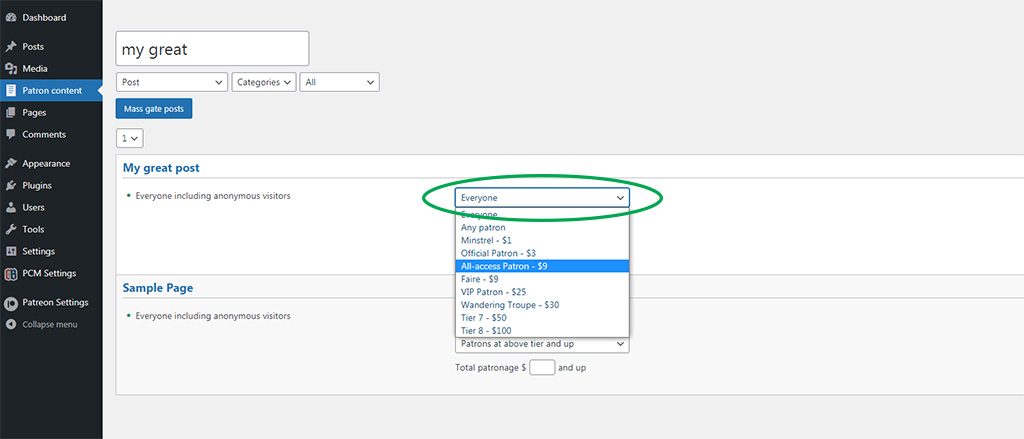 Notice how the gating info box and the gating options immediately change to reflect how you gated that content. Any change you make goes live immediately. Just make sure your caching plugins don't serve old version of gated content: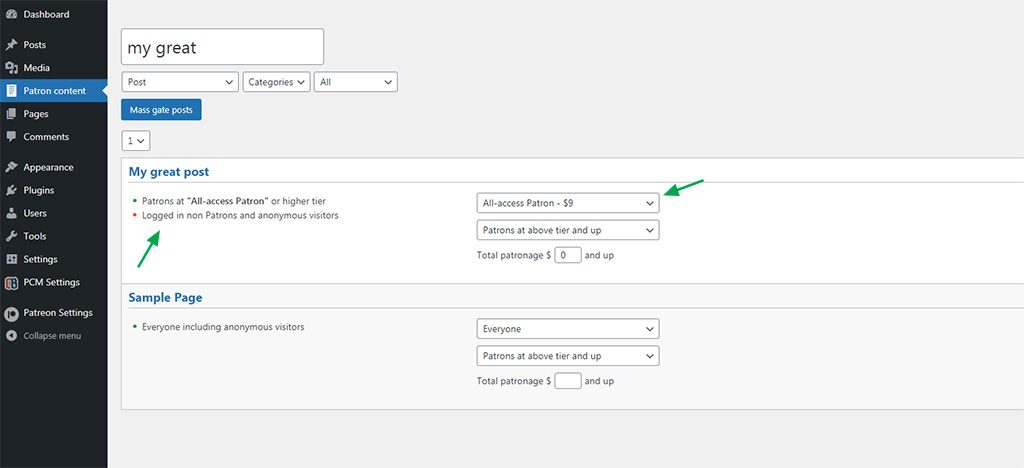 You can use additional gating options like 'Active patrons only' which gates the contents to patrons who were active patrons at (and since) the date the post was posted, and 'Total Patronage' which will allow any patron with historic patronage (all time) $ value to finer tune gating content.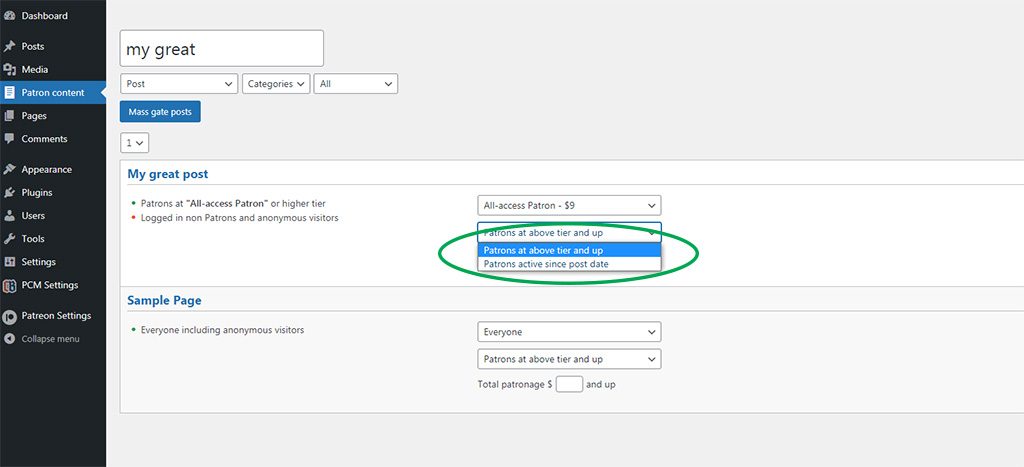 You can just gate all the listed posts by changing their gating options individually one by one in the same screen. Each post's gating option will be updated for that post only.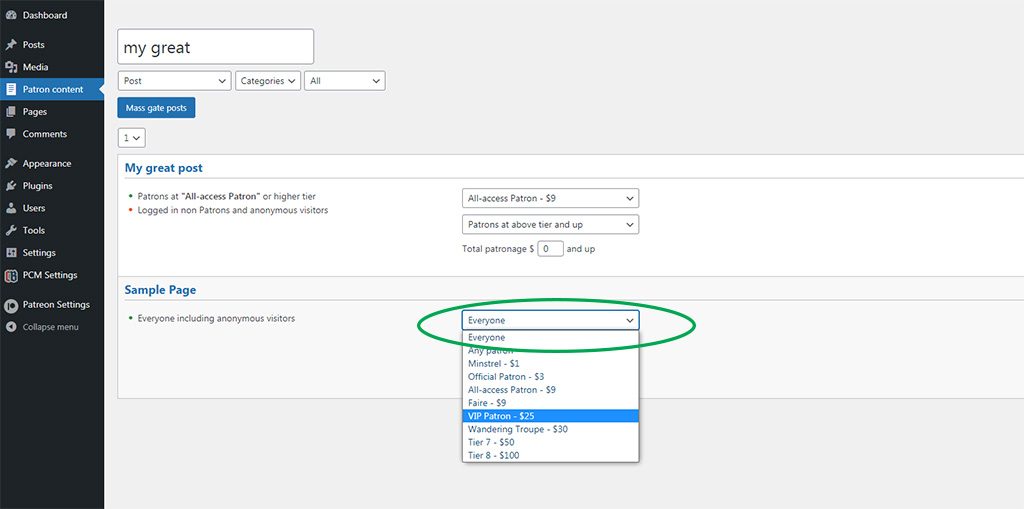 Mass gating posts requires Patron Plugin Pro. Get it in order to be able to mass gate posts and also have many advanced gating options like "Show last X posts", "Lock last X posts", "Show by date", "Lock by date", gating by category, gating by tag, partial post locking and other advanced gating options.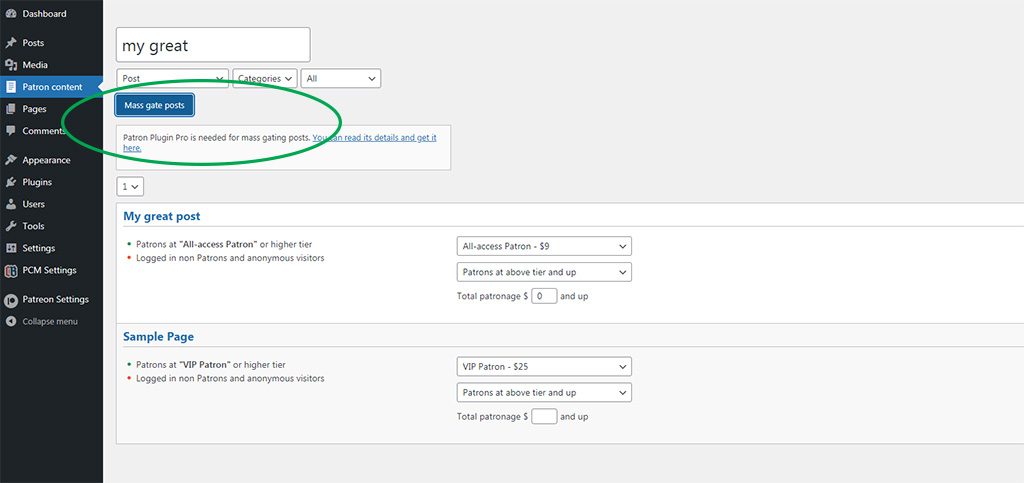 When you get Patron Plugin Pro, you will have Mass Gating post options that will allow you to mass gate posts in one go based on any criteria you want along with advanced gating options: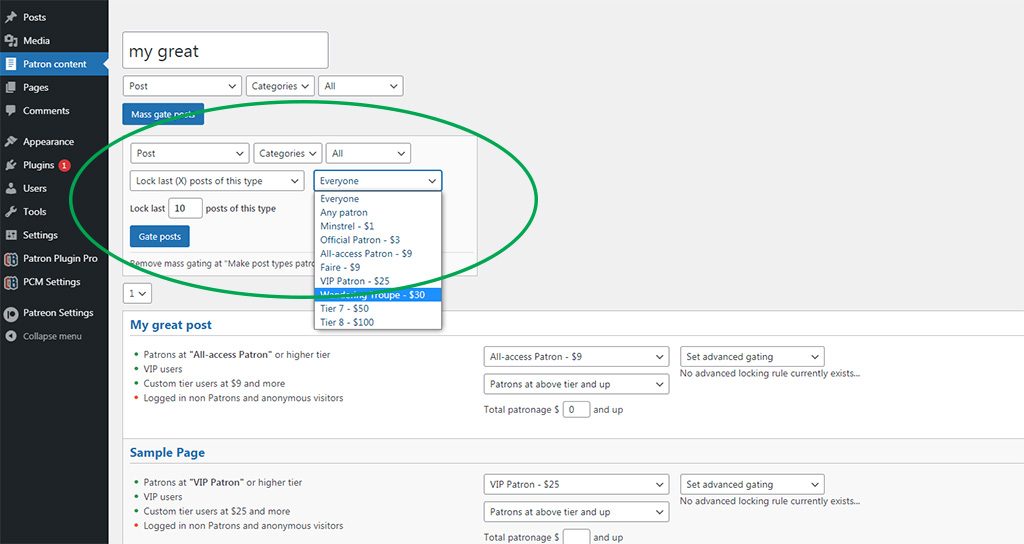 Patron Plugin Pro will also add advanced gating options to each individual post. Use these options to gate your posts in a way that suits your content better: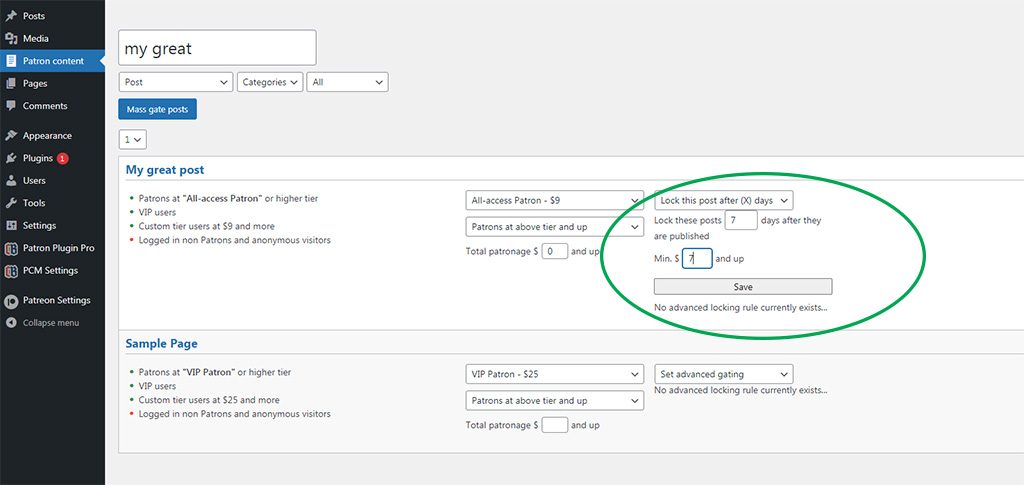 With Patron Content Manager, you can easily gate your posts, see who will be able to access them, and change how you gate your posts whenever you need. Combine Patron Content Manager with Patron Plugin Pro to make it even more powerful.
Also make sure to save your plugin license at PCM Settings -> License tab in plugin settings in your WP admin in order to be able to get new features, bug fixes and security fixes.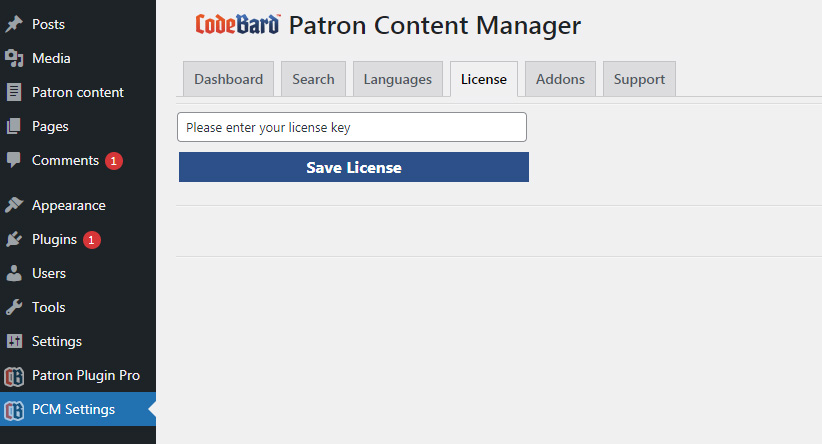 You can get your license from the confirmation email you received, or by logging into your Codebard account and visiting your downloads and licenses.
---
Now you can easily manage your content whether you have a hundred posts or thousands of posts, and you can fine tune how they are gated in order to maximize your patrons and pledges.